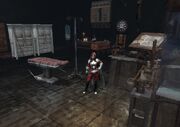 Craigens.
Edit
Alias: Craigens.
Real Name: Unknown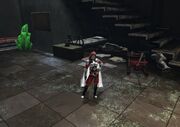 Morality: Villain
Affiliations: The Society, Cult of Trigon, Lexcorp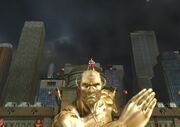 Occupation: Unlicensed doctor and mercinary, known patients tend to disapear. In the field she has not shown any skill or aptitude towards any form of healing, instead defaulting to orange barrels full of medical exobytes for first aid.
Powers: Super strength, minor electrical manipulation through a magic word of power, and a number of alchemical tools and contraptions.(Tazer pull, Cryo foam, fear toxin, emp grenade robot buddy)
Known hobbies: Unlicensed medical exspermentation, art theft, demon summoning, alchemy, "car bowling", climbing, assalt, grand theft auto, bone colecting, do it yourself robots, geology, astrology, torture and knitting.
WIP